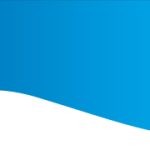 The National Day of Venezuela or Venezuela's Independence Day is celebrated on the July 5th each year. This day marks when the country declared its independence from Spain in 1811. Now in this day, the people of Venezuela remember as well as honor the heroes of the struggle for independence. Those who fought for their freedom which includes leaders such as Simón Bolívar as well as Francisco de Miranda.
National Day of Venezuela
One of those leaders, Francisco de Miranda who was born on March 28, 1750, in Caracas, Venezuela. Was a key figure in the struggle for independence. He died on the 14th July 1816 in a Spanish prison in Cadiz, Spain. The other leader being Simón Bolívar was was born on the 24th July 1783 in Caracas, Venezuela. He is still today widely respected in South America. He died on the 17th December 1830, in Santa Marta, Colombia. Bolívar is known as "El Libertador," or "The Liberator," because of his role in leading the revolution.
The peoples struggle for independence is well known as was a difficult process. The struggle for their independence was marked by years of bloody conflict and instability in the country. Those who found the struggle range from across the labour spectrum.
Firstly there had been soldiers, intellectuals and politicians who wanted an independent democratic government from the Spanish. After many years of bloody shed they gained their independence from Spain on the 5th July 1811. Venezuela was one of the first countries in South America to gain its independence. Independence Day is a national holiday in Venezuela, celebrated with parades, concerts, and other cultural events.
See also the National Day of Anguilla as well as the National Day of Jamaica. Also the National Day of Spain.
Venezuela Public Holidays
Here are the public holidays in Venezuela:
New Year's Day – January 1st
Carnival – A two-day holiday, usually falling in February or March
Maundy Thursday – Varies according to the lunar calendar
Good Friday – Varies according to the lunar calendar
Declaration of Independence – April 19th, which is Venezuela's declaration of independence from Spain in 1810
Labor Day – May 1st
Battle of Carabobo Day – June 24th, which celebrates the victory of the Venezuelan forces over the Spanish in 1821
Independence Day – July 5th, which is Venezuela's formal declaration of independence from Spain in 1811
Assumption Day – August 15th
Indigenous Resistance Day – October 12th, celebrates the resistance of indigenous peoples against colonization
All Saints' Day – November 1st
Christmas Day – December 25th
Note that some businesses may close for additional regional or local holiday. See the South America National Days on here.

Incoming search terms: