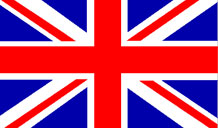 The National Day of United Kingdom does not have a recognized national day (see proposed British national day), although the Queen's Official Birthday (which is declared annually, usually falling on a Saturday in the first half of June) is sometimes considered as such, for example, in British diplomatic institutions overseas.
Note however, the four constituent nations of the UK (England, Scotland, Wales and Northern Ireland) all have National Saint's days.
United Kingdom anthem
God save our gracious Queen,
Long live our noble Queen,
God save the Queen:
Send her victorious,
Happy and glorious,
Long to reign over us:
God save the Queen.
O Lord, our God, arise,
Scatter her enemies,
And make them fall.
Confound their politics,
Frustrate their knavish tricks,
On Thee our hopes we fix,
God save us all.
Thy choicest gifts in store,
On her be pleased to pour;
Long may she reign:
May she defend our laws,
And ever give us cause
To sing with heart and voice
God save the Queen.

National Day of United Kingdom

,
Incoming search terms:
Related Posts